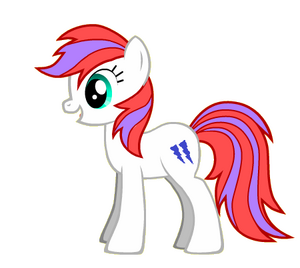 As a young filly, Lightning Flash was constantly teased for always getting hurt as Lightning was often near her village. Cutie Mark Story
---

During the attacks, Lightning Flash was constantly hit by lightning. But whilst staying inside one day, she studied how the control lightning. As a earth pony, she struggled to control it, until Celestia soon realized her abilities and planned on giving Lightning Flash power over storms, and as promised she did, and Lightning Flash received a Horn and Wings, and ever since then, has had control over the storm in her own house. Appearance(s)
---
As a pony, she was just a plain normal earth pony until she learnt how to give control to the storm.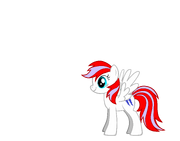 Ad blocker interference detected!
Wikia is a free-to-use site that makes money from advertising. We have a modified experience for viewers using ad blockers

Wikia is not accessible if you've made further modifications. Remove the custom ad blocker rule(s) and the page will load as expected.